'What Binds Us' is a Fanfiction created by Japkot, It tells the story of the Homeworld Superweapon Serendibite and their adventure on the planet Earth, needless to say... This won't be your usual story...
Serendibite, A Homeworld made Superweapon/Gem with no free will. Sent to Earth with Lapis, Peridot and Jasper on a mission to find and capture the remaining Crystal Gems. Join her adventures as she learn how to feel, how to hate, how to be free... With the help of none other then Steven Universe!
It is officially out! Please proceed to read!
 Chapters:
Chapter 1: Our New Arrival
Summary: A new threat arrives on Beach City. Bringing ill tides.
Chaper Link:
Chapter Cast:
Chapter 2: Parnem? Aftí? Nām?
Summary: Something strange happens.
Chapter Link:
Chapter Cast:
Chapter 3: The Rebel and The Soldier
Summary: Serendibite has an existential crisis.
Chapter Link:
Chapter Cast:
Steven Universe (Mentioned)
Chapter 4: Meet the Gems
Summary: The Rebel properly meets the team...
Chapter Link:
Chapter Cast:
Chapter 5: Joy Ride
Summary: Sergei meets the Cool Kids
Chapter Link:
Chapter Cast: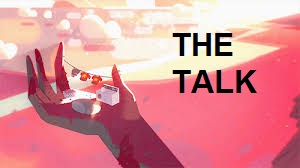 Chapter 6: The Talk
Summary: Sergei has an important talk with the fusion...
Chapter Link:
Chapter Cast:
Chapter 7: Story for Steven
Summary: Sergei meets Greg Universe...
Chapter Link:
Chapter Cast: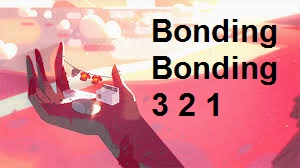 Chapter 8: Bonding Bonding 3, 2, 1
Summary: Sergei tries to finds some common ground with the 2/3 of the Crystal Gems
Chapter Link:
Chapter Cast:
Chapter 9: Reformed
Summary: Sergei realizes that things may not be as they look...
Chapter Link:
Chapter Cast:
Chapter 10: Sworn to The Sword
Summary: Sergei realizes he might have just lost more then one half of who they were...
Chapter Link:
TBA
Chapter Cast:
Main Cast:
Trivia
The first chapter's name comes from the song from Gary Portnoy - According to Our New Arivals (Mr. Belvedere) a new arrival bringing change to the usual events.

Japkot got his inspiration from Marceline's song from Stakes, rather then the original along with an inspriation from dearest JinxBinx
Japkot had many problems with the posting of the second chapter, his internet had went down and he was forced to upload the chapter from his phone.
The name of the Fanfiction, refers to Serendibite's gem binding their three split personalities.
There might be an additional OC added, tribute to dearest JinxBinx
Second chapter name 'Parnem? Aftí? Nām?' pays homage to the etmyology of the three personalities of Serendibite.

Parnem: 'Male' in Russian, Sergei's a Russian name
Aftí: 'Female' in Greek, Sirens are in Greek Mythology, Cannibal Mermaids that sing songs and attract unknowing sailors to their death
Nām: 'Them' in Tamil, Serendibite's are mined in Sri Lanka, they speak Tamil there.
Third Chapters name refers to Sergei (The Rebel) and Siren (The Soldier)
Fourth chapters name is a reference to Meet The Team from Team Fortress 2
Joy Ride will be the first chapter to take a cannon episodes name.
At the end of the chapter: Joy Ride, Garnet wanted to talk with Sergei, thus the very obvious name for chapter 6 was born.
Chapter 7's name hints Sergei finally meeting Greg
Bonding Bonding 3 2 1, is the chant Urgence Evergreen (Adventure Time) uttered when binding the eyes of the Lava dog Magwood to Ice King's crown, but Japkot modified it slightly to indicate the experience of bonding,
Chapters 9 and 10 are canon episodes fashioned for the story,
Ad blocker interference detected!
Wikia is a free-to-use site that makes money from advertising. We have a modified experience for viewers using ad blockers

Wikia is not accessible if you've made further modifications. Remove the custom ad blocker rule(s) and the page will load as expected.